My name is Mama has a great tute on how to make baby hair boys that stay. She even posted a video.
Truly Custom Cakery has the cutest cookie idea for Winter, which is a lot sooner than we think :(
My Yellow Sandbox is selling a great 30 hair styles in 30 days ebook for only $4.99, yep I bought one :)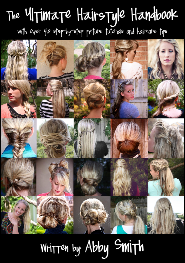 And if you buy the book you get to watch the great video tutes as well :)
I just found out I won the giveaway at Lil' Luna for this book... Now I have two :)
A Baked Creation made the cutest ghost cupcakes
Feeling Crafty gives a tute on how to make gift bags out of newspaper
Robert's Craft gives a tute on how to make a very cute clip board for teacher appreciation
Well these are the links for now, stay tuned for more updates :)
I just found the yummiest looking donuts ever... I have to try these, I found them on Just a pinch and they look simple enough....
Kraft Recipes gives us a great way to grill corn... I love corn on the cob... (if you must know I love corn!!!)
They also have a yummy dessert I'll have to try since my hubby loves German Chocolate Cake
It's German Sweet Chocolate Chunk Cookies
Little Miss Mama posted this really easy recipe for toquitos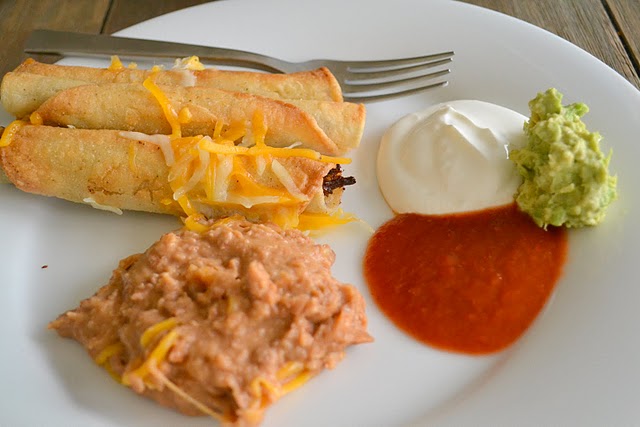 Our best bites
gives cute ideas on decorating cookies
Peppermint Plum
has a yummy meatloaf recipe posted, I can't wait to try it
1 1/2 lbs Lean Ground Beef
2 Eggs, Beaten
1/4 cup Ketchup (plus more for tops)
3/4 cup Herb-Seasoned Dry Bread Stuffing Mix (Pepperidge Farms)
1/2 Package Dry Ranch Dressing Mix
6 oz can French Fried Onions
1) Preheat oven to 350
2) In a large bowl, combine all ingredients and mix well
3) Shape into a single loaf and fit into a 9x5 inch loaf pan or split evenly into smaller portions and fit into a mini-loaf pan (as pictured)
4) Smother the top with additional ketchup
5) Bake, covered loosely with foil, for 50-60 minutes or until meat is thoroughly cooked.
(If using a mini-loaf pan, check after 45 minutes, as the mini-loaves can cook a bit quicker)
6) OPTIONAL YUMMINESS:
Sprinkle on additional fried onions during the last 5 minutes of baking
*be mindful of over-baking, as this can cause the meatloaf to dry out quickly*